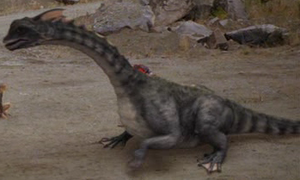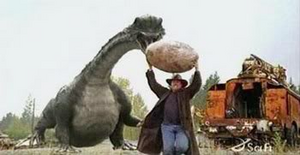 The creatures from the 2008 movie Loch Ness Terror (a.k.a. Beyond Loch Ness) are large, long-necked amphibious reptiles, described as a type of plesiosaur. In addition to Loch Ness, this species is also known to inhabit Lake Superior.
Appearance
Edit
She resembles regular Nessie, only she has feet with webbed toes and a dorsal fin running down her neck.
Real life plesiosaurs are generally believed to have been viviparous, unlike the creature from the movie, which is oviparous.
Ad blocker interference detected!
Wikia is a free-to-use site that makes money from advertising. We have a modified experience for viewers using ad blockers

Wikia is not accessible if you've made further modifications. Remove the custom ad blocker rule(s) and the page will load as expected.